SCS is proud to offer a comprehensive range of temporary fencing and barricades for short and long-term use.
Our rental fencing solutions include:
SCS offers delivery and set-up with every rental fence order.
For more information about our products and a custom quote, contact your local SCS branch today.
You can also learn more by viewing our Rental Fence Brochure.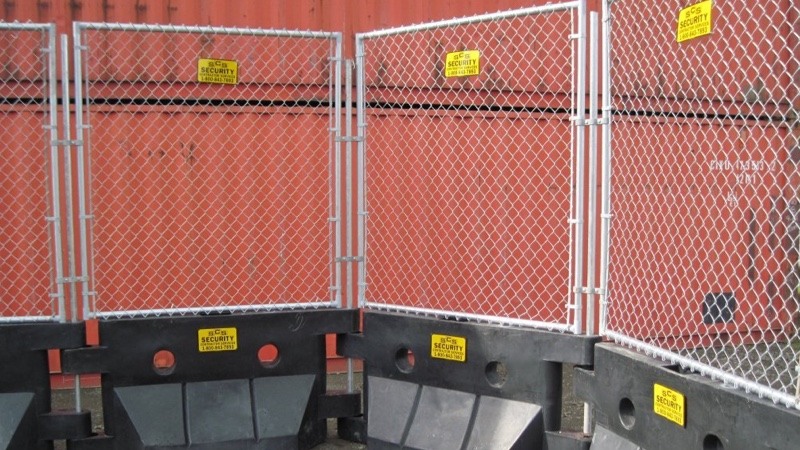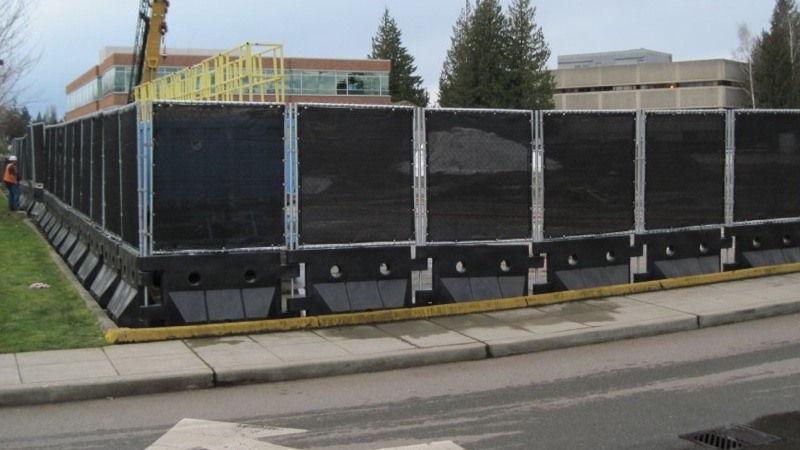 SCS's Watercade system offers an even higher level of security and privacy than traditional temporary fencing by combining water filled barricades with optional screened chain link panels. While easily portable when empty, this water filled "Jersey Barrier" weighs approximately 600 lbs per six foot section when filled.
Watercades are ideal for industrial or commercial properties that require additional security and as a solution for temporary construction fence rental needs.
Chain link fence mesh screening for increased privacy
Standard color options: white, yellow, orange, red, blue or black

Custom color options: 15 additional color variations are available, upon request.
Advertise on your watercade with custom branded fence covers
Promote your project, event or a preferred vendor while also turning a functional necessity into an engaging advertising opportunity.

Off-set costs by offering ad space to a preferred vendor, brand, sponsor or partner on your Watercade.
See our Watercade brochure for more information.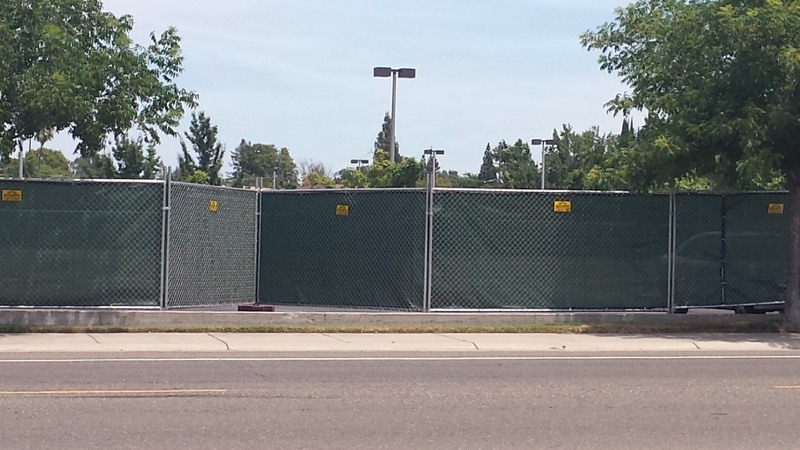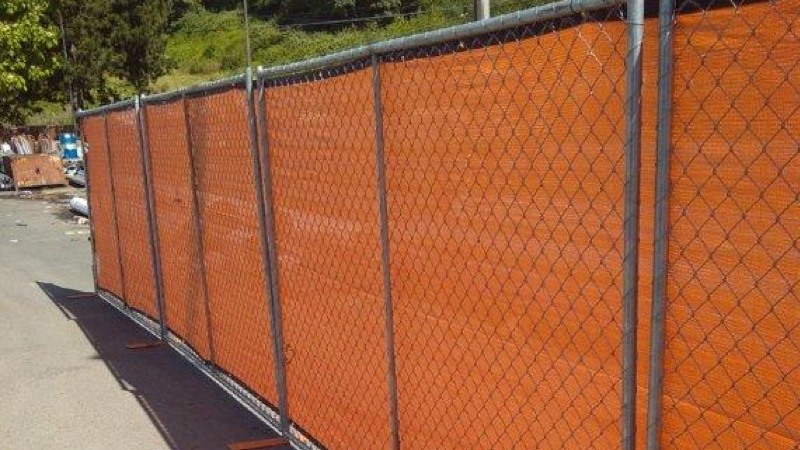 Porta-Panels (Portable Fence Panels)
Popular for temporary construction fence needs, SCS's porta-panels are constructed of a rugged galvanized frame and mesh. These galvanized chain link panels are stabilized with blocks combining solid security with the flexibility of a portable modular design. SCS was the first West Coast supplier to offer this European-designed style of temporary fence panels.
Rubber
Lighter than concrete allowing greater ease of movement
Durable enough to alleviate concerns of breakage 
Made of recycled plastic to be environmentally safe
Color: Yellow
Concrete
Wider and heavier (75lbs to 80lbs) than rubber making them more stable
Better suited for rougher terrain
12.5' W x 6.5' H non-barbed panels
12.5' W x 7' H barbed panels
4' W x 7' H man gates
Optional windscreen
Locking clamps
Locking straps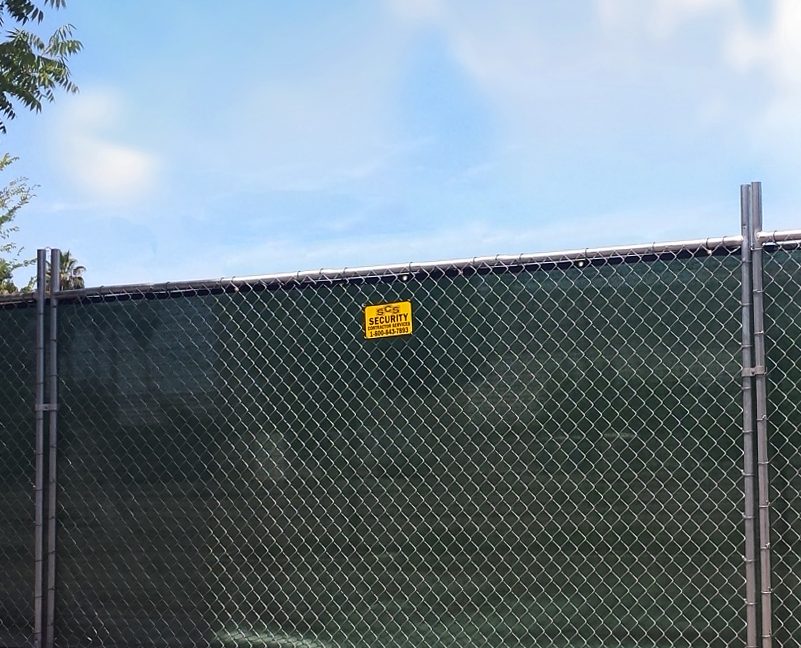 Similar to a privacy fence panel, windscreens offer your project a cleaner look and a limited degree of privacy. SCS offers windscreens in a variety of colors and sizes.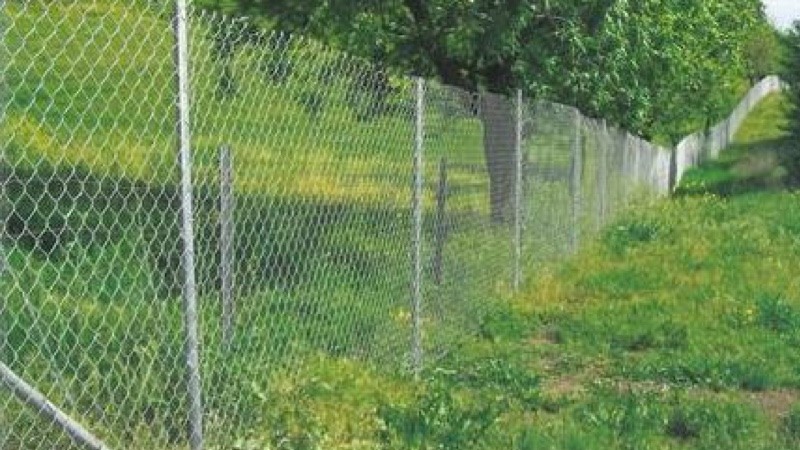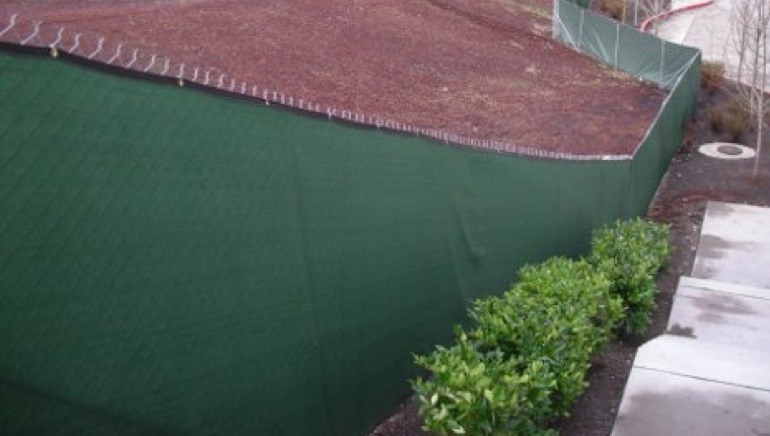 Driven-post fencing is the ideal solution for long-term temporary fencing that requires added stability. In addition to being more stable and well-suited for uneven terrain, driven-post fencing adds extra security and has the look and feel of a permanent fence without the concrete foundation.
Height: 6 ft
Optional windscreen
Man gates available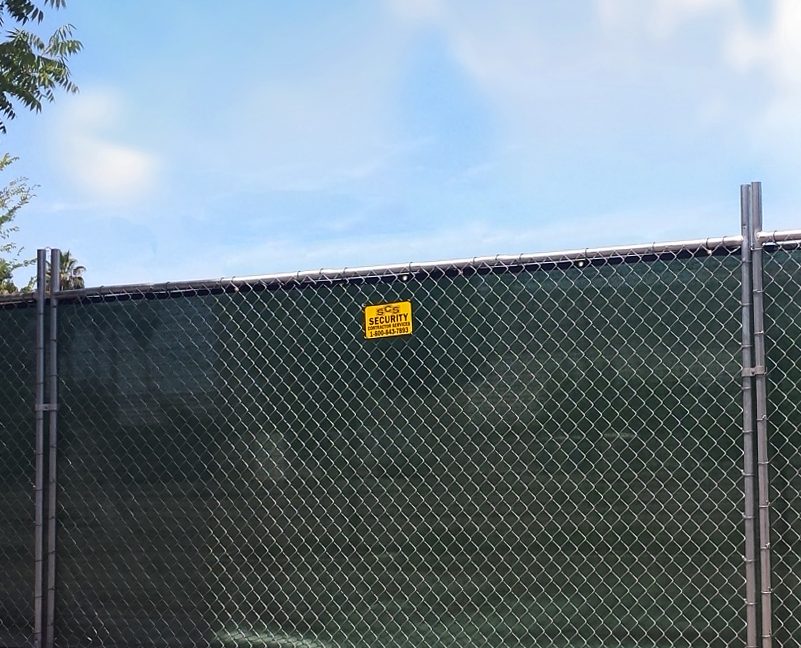 Similar to a privacy fence panel, windscreens offer your project a cleaner look and a limited degree of privacy. SCS offers windscreens in a variety of colors and sizes.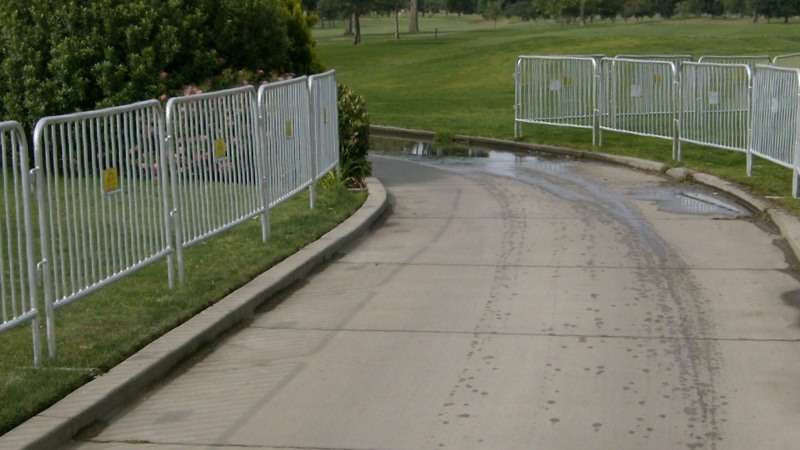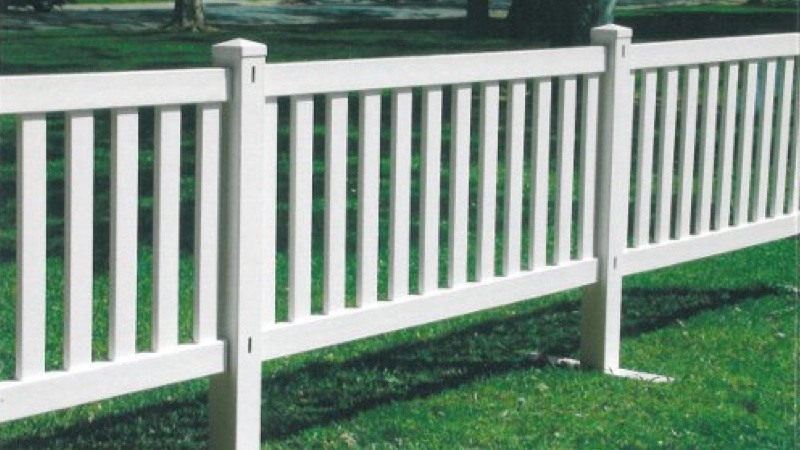 SCS offers the most solid and convenient barricade options for crowd control at large events such as concerts, parades, craft shows, wine and beer gardens, and beyond. Our crowd control barriers are sturdy with a special interlocking design that prevents them from being easily disassembled. Additionally, special legs on one end of the barricade make them easy to stack and store. SCS offers two categories of crowd control fences: standard which includes picket and mesh style barricades and premier which is our premium vinyl fence panels.
Options: vinyl coated mesh or steel picket styles
Durable, galvanized steel fence frame
7' wide x 42" high
Light-weight and easy to manage
Arrange straight or at angles
Handcrafted 100% virgin vinyl mixed with the highest quality UV inhibitors for long-term durability
Picket style
Elegant look, perfect for upscale events
Connect in a straight line or at a right angle
Light-weight yet durable
Easy to transport and assemble securely with interlocking hooks
Rotational base legs to accommodate all terrain types
Three styles options:
4' high with 3" spacing between pickets
6' high with 3" spacing between pickets
6' high with 1/2" spacing between pickets (ABC approved)
Have a repetitive need for barricades? SCS now offers crowd control barricades for sale. These galvanized, picket style barricades are of the same quality as our rental barriers and offer easy storage between events.
Buy as many or as few as you need. Save when you purchase a minimum of 25. Call your local SCS rental branch for pricing or more information.